An anchor is used to connect a vessel to a bed of water to stop the vessel from drifting away due to a strong wind or any current. Vessels carry one or more temporary anchors, which can be of different designs and weights.
The anchor tattoo was a traditional tattoo choice for men, especially sailors, navy recruits, and divers.
In ancient times, the anchor represented safety. During the second and third centuries, the anchor was often found in the inscriptions of tombs and mausoleums. When Christians were under Roman persecution, tattooing the symbol or wearing the anchor as jewelry was a way to display their faith to Romans. During this time, the anchor, with a similar shape to a crucifix, represented hope.
Anchor Tattoo Meaning
An anchor signifies safety in resemblance to a port at a peak of a storm. It also represents peace and harmony. Securing the anchor at sea means steadiness, safety, and a sense of connection with the ground. The meaning of the anchor tattoo is sailors' optimism to return home in one piece. Without this, a ship would be lost in the ocean forever.
It represents the idea of persistence in an unstable reality. The life of sailors, in particular, had constant dangers such as bad weather and shipwreck. The anchor was the only hope for a ship and seamen, keeping them safe from the waves.
In the Book of Hebrews, it says, "We have this hope as an anchor for the soul, firm and secure." The words associated with anchors are strength, security, steadfastness, and salvation. Due to their empowering meanings, they'll likely remain embedded in people's skin for years to come.
Many tattoo lovers see the anchor as a sign of protection, indicating that you're someone people can turn to for comfort and help. It could also be a sign of hope, showing that even when times are hard, you'll always be certain that better days will come.
Anchor Tattoo Designs
An anchor tattoo is often combined with other tattoo elements. When anchor tattoos are combined with other symbols, it creates new meanings, but the main meaning is strength and hope. Anchor tattoos have various meanings to several people, and it will always depend on the wearer, whatever the meaning he wants to imply behind it.
Below are the most common and most popular anchor tattoo designs to help you get started.
Anchor dad tattoos: Commonly used by fathers who are also a sailor or navy recruits to remind them to be as strong as an anchor to protect their loved ones.
Anchor with infinity symbol: Symbolizes never-ending hope, steadfastness, and strength.
Anchor with flowers: Mostly chosen by women. This symbolizes the beauty of having strength, hope, and determination.
Anchor tattoos with the name or initials of a loved one: Reminder of the important people to the wearer. Usually chosen by sailors or navy recruits to carry with them on their journey, hoping they'll be reunited with their loved ones at the end of their trip.
Anchor with cross tattoos: It may indicate the strong faith of the wearer in his religion.
Anchor on chest: It can look cool and stylish on the chest and may contain spiritual or sentimental meanings behind it.
Ankle anchor tattoo: It has been noted that some of the preachers can be seen having an anchor tattoo on their wrists and ankles. This may be due to the historical meaning of anchors during the Roman persecution in ancient times.
And many more!
Examples
Like any other design, an anchor tattoo is subjective to its wearer, but the above information can give you a glimpse of its several beautiful meanings. Anchor tattoos are versatile and have a lot of different meanings.
In any way, an anchor tattoo is a symbol of hope, resistance, and being strong. One can never be wrong while choosing this as a tattoo design, with proper tattoo health aftercare, since it holds many positive meanings.
Anchor Dad Tattoo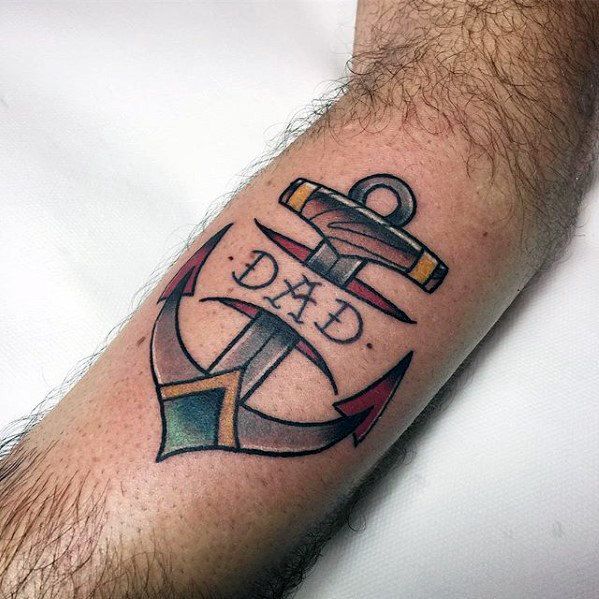 Anchor Mom and Dad Tattoo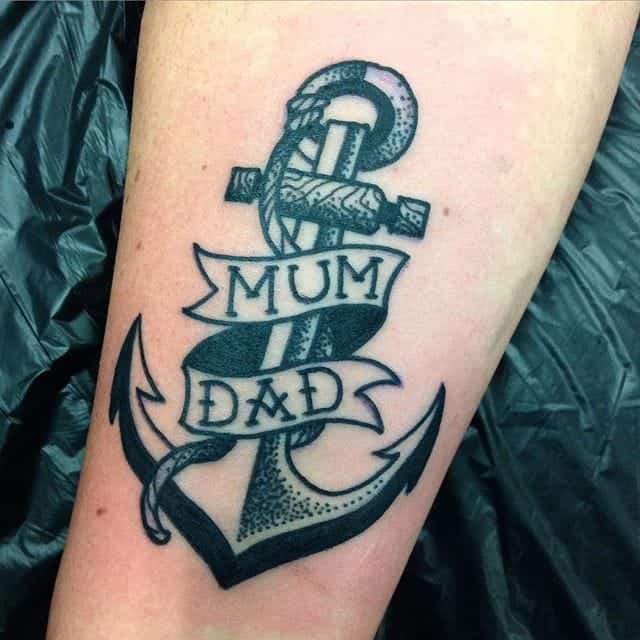 Anchor on Chest Tattoo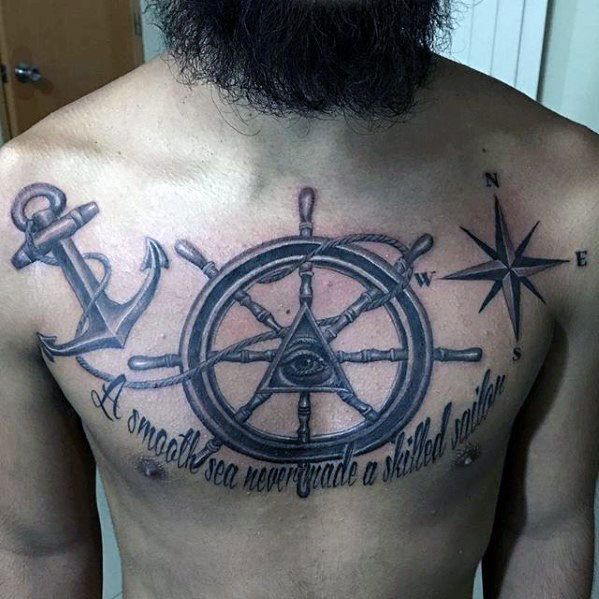 Anchor with Cross Finger Tattoo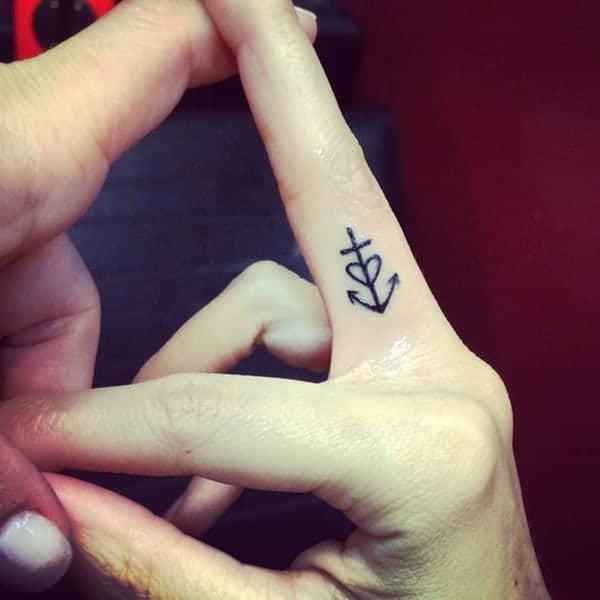 Anchor with Flowers Tattoo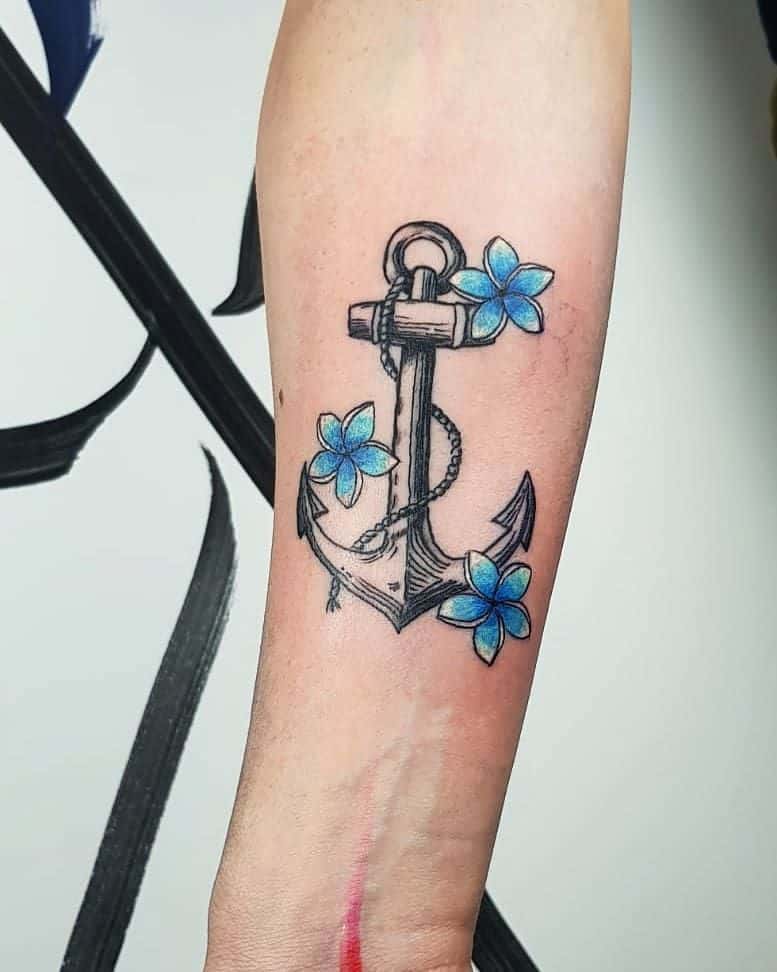 Anchor with Jesus Tattoo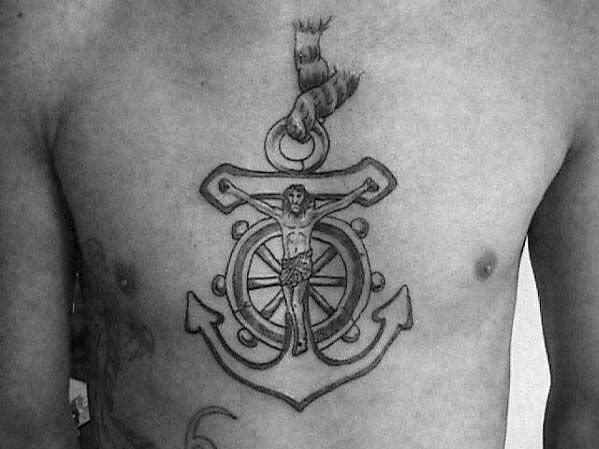 Ankle Anchor Tattoo tattoo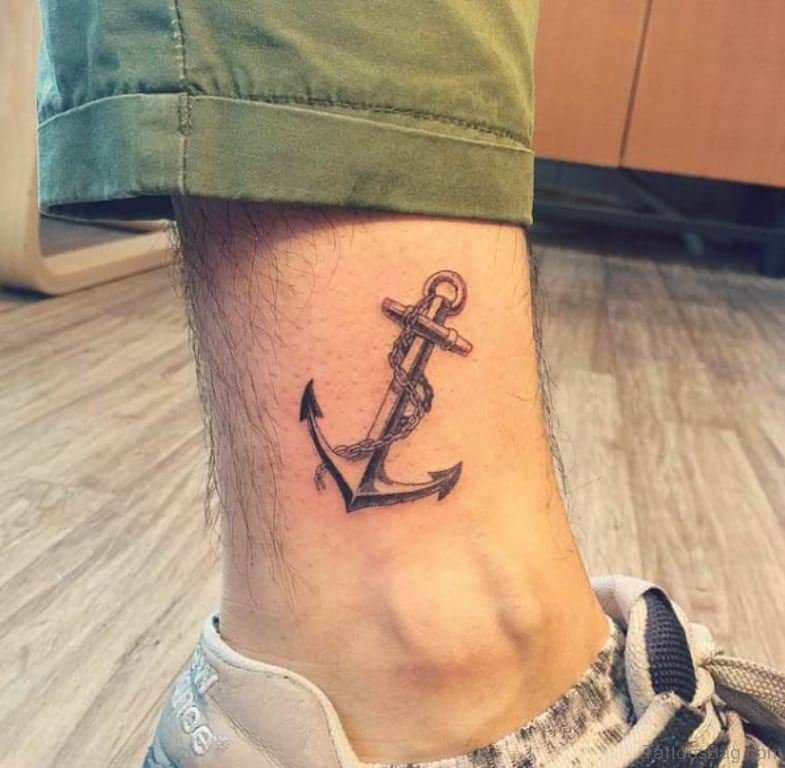 Infinity Anchor Tattoo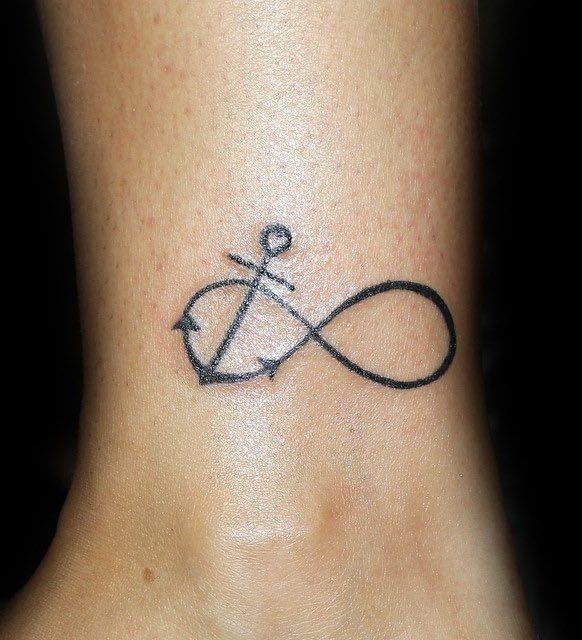 Anchor and Dove Tattoo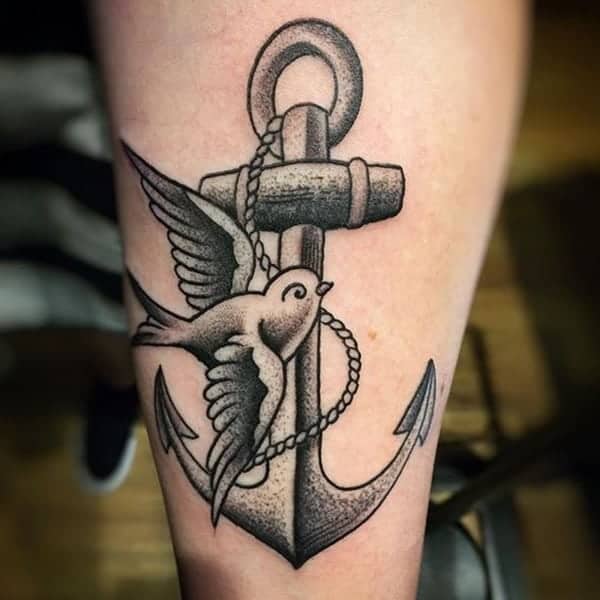 Anchor Compass Tattoo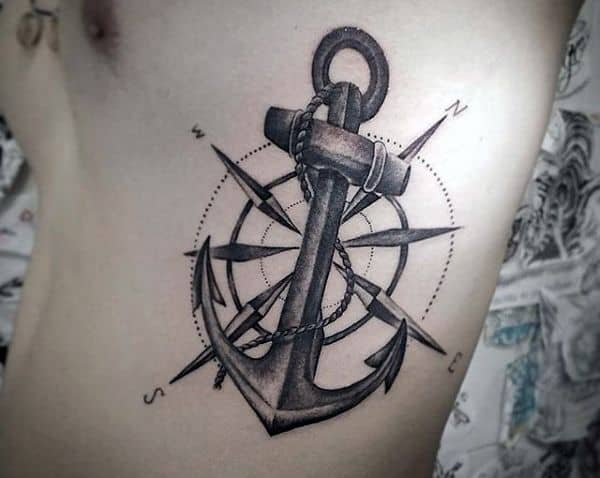 Anchor Love Heart Tattoo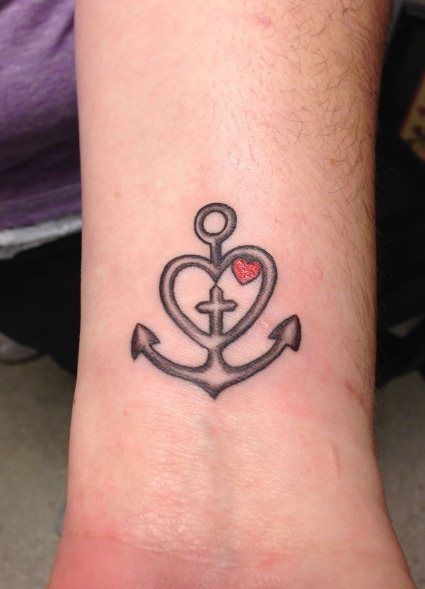 Anchor with Birds Tattoo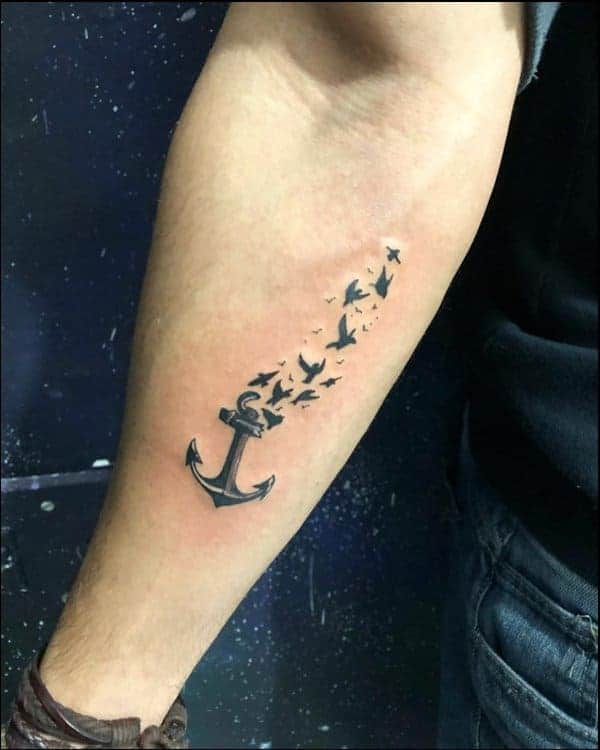 Splashes of Paint Anchor Tattoo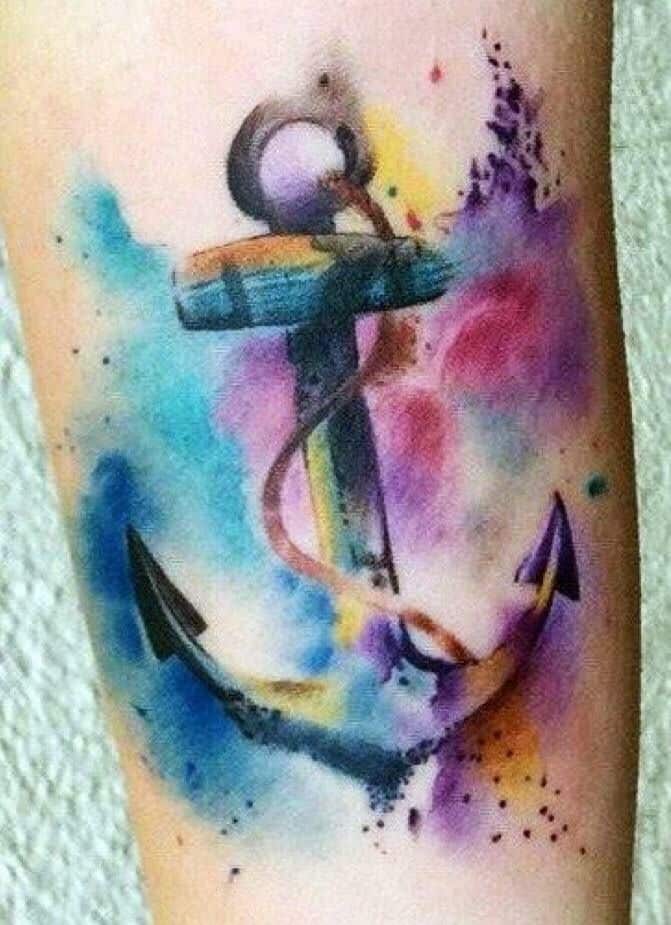 Tiny Small Anchor Tattoo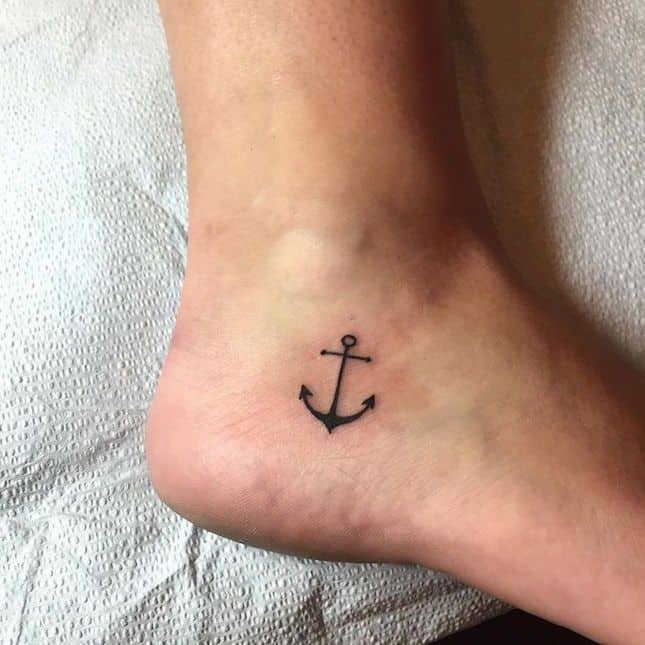 Couples Anchor Tattoo