What is Henna and is it Safe?
Lawsonia inermis is the plant behind the Henna powder preparation. This plant has known as a henna tree as well. The dye powder of henna has been used for hair gloss, skin, and henna tattoos since antiquity. Henna color had ingredients that are considered the best for hair growth and health as well.
Henna has been applied on hand in marriages and special functions in Asian countries as well, and this fashion starts to increase in other countries as well. In this article, you will learn how to remove henna from hair, hands, skin, and fabric stains, and how to remove henna tattoos. As for henna safety, it's absolutely safe to use as it's a 100% natural ingredient.
Remove Henna from Hair
Alcohol has known for its cleansing properties so it can help you to remove henna from hair as well. It can be used to neutralize the mineral salts and chemicals present in henna mixtures. Also, it effectively removes the henna dye from your hair. If you are planning to dye your hair afterward, this technique will suit you the most. This method will save your hair from any heat reaction while applying the dye.
This technique can help you if you are thinking of getting a hot oil treatment. As it will provide quicker and better results while enhancing the degree of henna removal from your hair.
What You Will Need to Remove Hair Henna
Clarifying shampoo
Shampoo for hard water
Good conditioner
Vodka or any other highly concentrated clear alcohol
How to Remove Henna from Hair
Wash your hair thoroughly while applying the clarifying shampoo to make sure you remove as many henna stains as possible from your hair. Now apply vodka with the help of a sponge on your hair, so that it can get completely soaked. Though; you will not get a pleasant smell while applying it, although it will completely break the henna metallic salts. That will make your hair safer and ready to get a new color.
Let your hair settle for 15 minutes then wash your hair with the hard water shampoo. The best way is to leave the shampoo on for 5 minutes on your hair, as it will completely rinse out the alcohol and henna. A hot oil treatment or deep conditioning afterward will be more helpful in getting the best results. 
Note: If you are applying henna for a long time or have applied it a couple of times, you have to remove all the color layers of henna from your hair before the dye or new color deposit. So, to remove the mineral salts of henna from hair; a clarifying treatment is necessary to get better results.
Those are the products that you will need for henna removal from hair: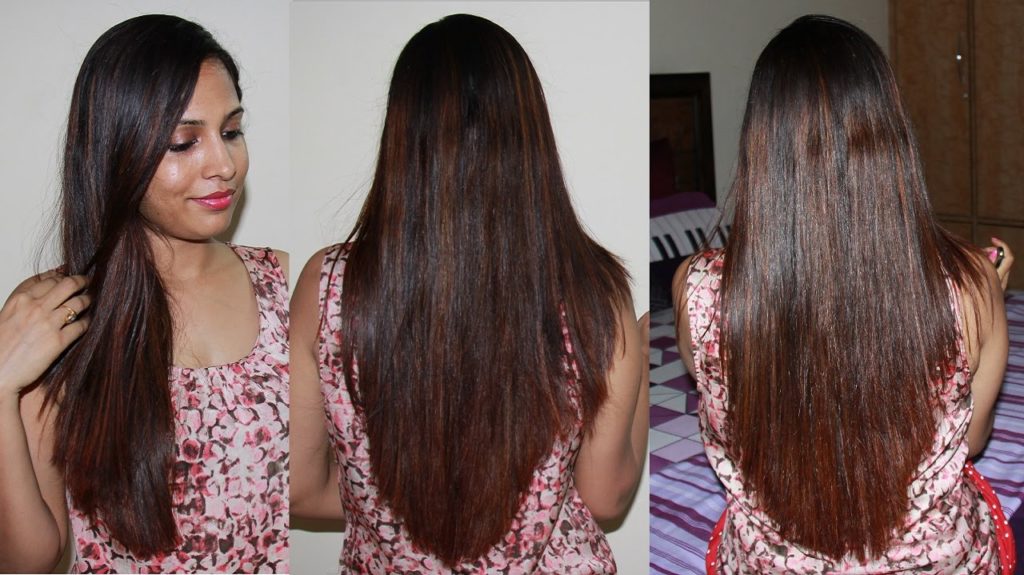 Remove Henna from the Skin
If you are wondering how to remove henna from your skin, try an olive oil and sea salt mixture. Three tablespoons of sea salt and one cup of olive oil mix-up can exfoliate or fade out the henna tattoos from your skin. 
What You Will Need to Remove Skin Henna
Hydrogen peroxide
Olive oil
Cotton ball
Salt
How to remove henna from Skin
To remove henna from your skin or to remove henna tattoos; take olive oil and salt in equal quantities. The salt is an exfoliant while the oil is an emulsifier, so this mixture is best to remove the henna tattoos from your skin. There is no specification that lies in the usage of salt, so use one of your choices for it. Baby oil can be used as an alternative to olive oil as well. 
Now to remove the henna; dip a cotton ball in this mixture. Rub this cotton ball on your henna tattoo, and wash the skin with cotton. Keep using the fresh cotton ball of the mixture until it completely goes off.
To remove a henna tattoo, you can also leave the mixture for a specific time on your skin; this time can be from 5 to 10 minutes. When the henna stain seems clean, coat it again with the mixture and then wash it with warm water and soap. Now you can rinse it completely. 
You can follow the hydrogen peroxide method if your skin henna stain persists. Get the hydrogen peroxide, dip the cotton ball in it, and scrub your henna skin with it. When the henna started to go off with it, get a new cotton ball to avoid roughness and keep rubbing it until it gets clean completely. 
Though hydrogen peroxide does not cause any skin infection if you still feel the dryness of skin, you can use a lotion for it.
Those are the products that you will need for henna removal from the skin: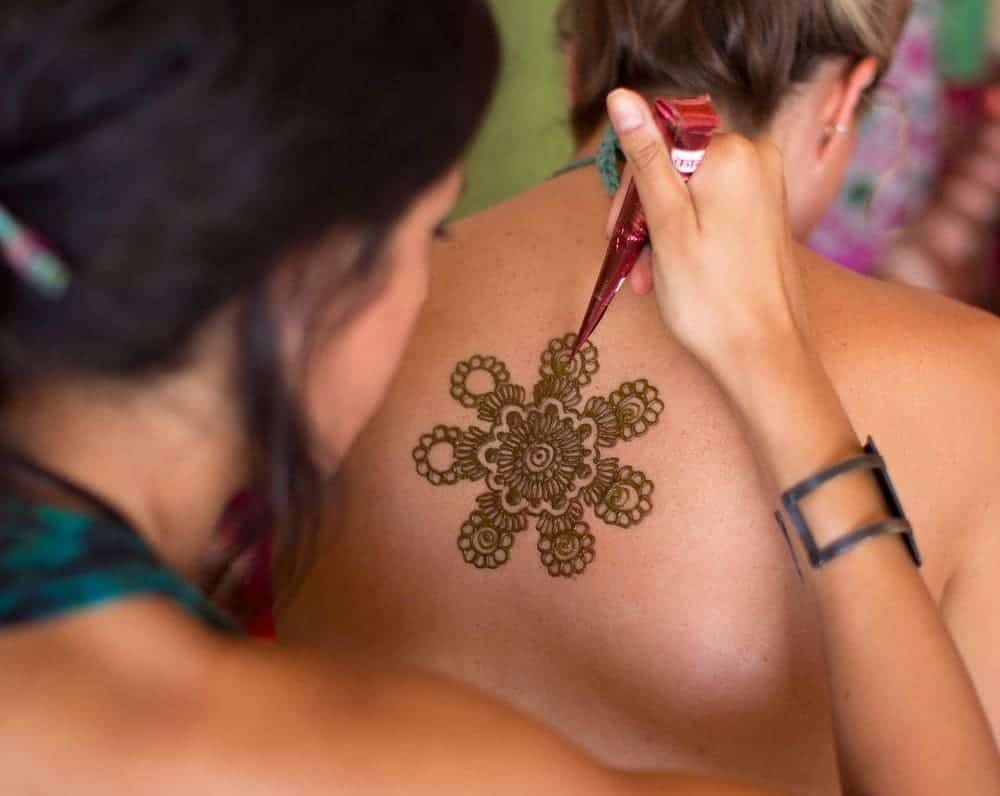 Remove Henna from Hands
The bleaching properties of lemon can help lighten your henna color. These characteristics make it the best home remedy for removing henna from the hands. Also, if you want to know how to remove henna tattoos; this process can help you out as well. Here is how you can use lemon to get rid of henna tattoos on your hands.
What You Will Need to Remove Hands Henna
How to Remove Henna from Hands
Cut the lemon in halves or quarters, making it easy to squeeze the lemon juice. Now apply the lemon on your henna tattoo or skin gently for a while, approximately 2-3 minutes, making sure that you press the lemon to ooze out the liquid. Clean the lemon juice from your hands or skin with warm water. Now don't forget to apply a moisturizer or skin lotion to prevent dryness.
Take precautionary measures if you have a skin allergy or irritation as the acidic property of lemon may cause some allergy or irritation to your skin. So, proper care can guard you against redness or allergy.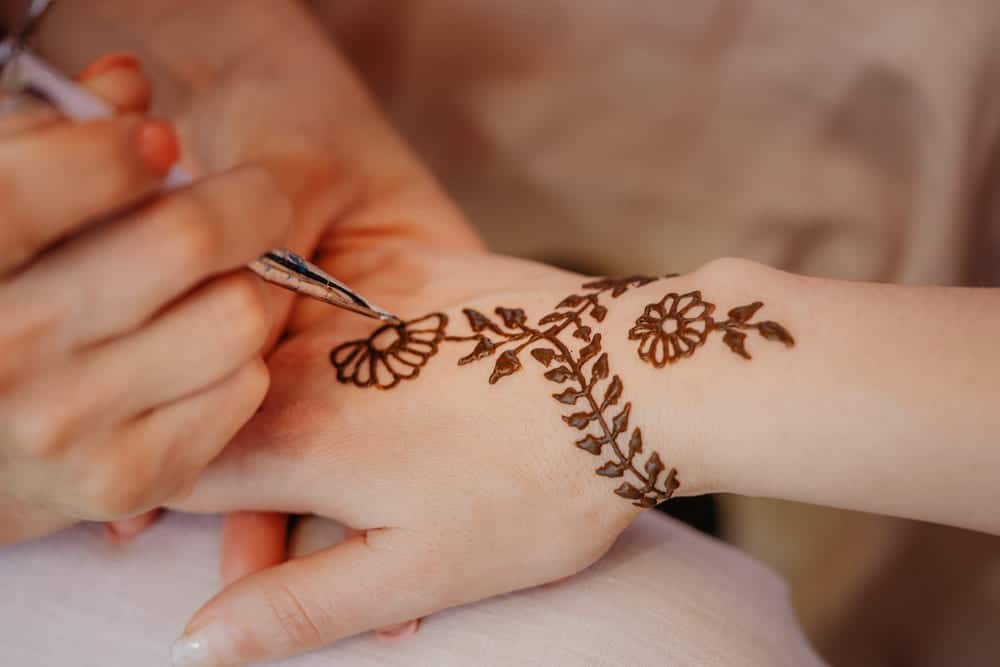 Remove Henna Stains from Fabric
To remove henna stains from a piece of fabric, remove the stain as quickly as possible. The best time to remove a stain from a piece of fabric is to treat it immediately before setting it to the fabric. So, if you are wondering; how to remove henna stain immediately; follow the ingredients and steps.
What You Will Need to Remove Henna from Fabric
Fabric cleaner
Paper towel
Coldwater
Vinegar
How to Remove Henna Stain from Fabric
In the first step; cover the stain of henna with a paper towel, and do not rub it, as it will widen the stained area. The best way is to absorb the excess dye with a soft absorb paper. And, do not use the same paper corner or side each time, as it can spread the stain, instead of fading it.
Now wash the stained area gently with the help of a toothbrush. Put some laundry detergent on the stain if you think it can fade out with this. If it will not work out spray the fabric cleaner on the fabric and then rub the toothbrush on the stain. Keep brushing it until henna dye goes off from your fabric and you find it thoroughly clean.
Also, you should keep the fabric in the running water while brushing to rinse away the stain and detergent. Prevent hot water usage as it will spread the stain instead of removing it.
Remove with Vinegar
If the first method hasn't worked for your stain removal; use the vinegar. Put some white vinegar on the stain and let it dry for an hour. Now wash the fabric with cold water according to the precautions. You can launder or wash the fabric according to its length and quality.
Fabric cleaner can be used on it for a better result. Let it soak for a while and then wash it with cold water. It's better to let the fabric dry for quality results. 
Those are the products that you will need for henna removal from fabric: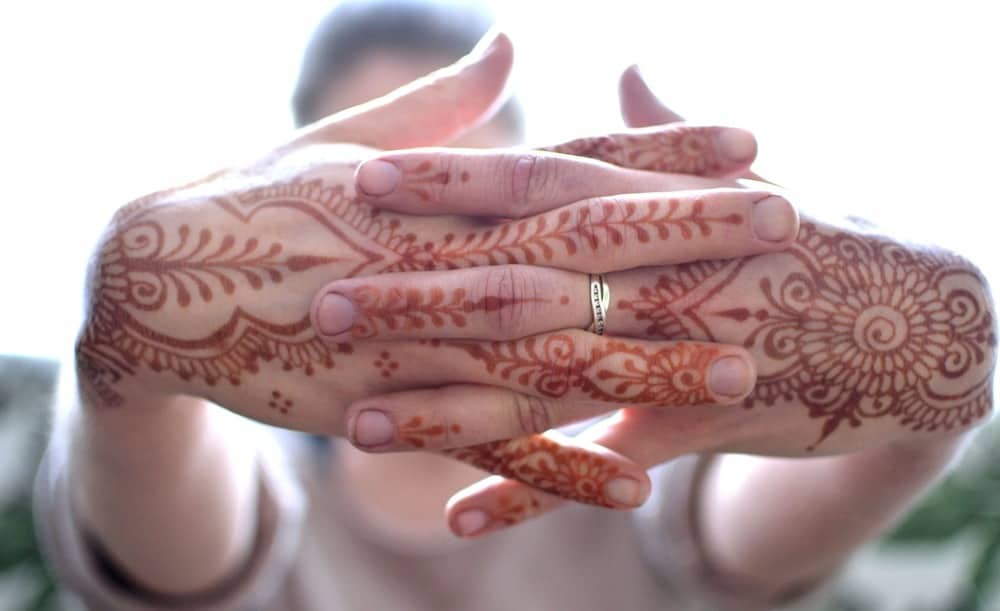 Conclusion. Removal of Henna Stains.
To wrap it up with these simple henna removal tricks; you can learn how to remove henna from hands, skin, and henna stains, and also how to remove henna tattoos safely and fast. So, directly note the process of removal and apply it to remove henna tattoos, to remove it from your skin, hair, or every other possible place. If something is still not clear, feel free to write us in the comments.