How to choose henna for eyebrows? Henna for eyebrows in comparison with painting is more useful and practical for body parts with hair. But there are many brands – how to figure out which henna for eyebrows to choose?
Let your decision come from three main characteristics:
The convenience of working with henna.
Characteristics of henna powder and ink.
Customer response for previous eyebrows done with henna.
Easy to use henna for eyebrows
Most henna producers add specific components to it because it is necessary to dilute henna in special water-based solutions. Naturally, it is simpler and more convenient when the henna master does not need to buy a special preparation: for example, a quality eyebrow henna can be diluted in simply boiled water at room temperature.
When choosing henna for eyebrows, also pay attention to the packaging format. Henna in tubes can get stuck in a narrow nose, dry out in it, and oxidize. Because of this, the consumption of the product is uneconomical. It is much more profitable and convenient to buy henna eyebrows in a jar. You take exactly as much material as is required for the procedure, and do not overuse a gram. In the work, the henna itself takes the right consistency with the right proportion with water. After staining it is also easy to rinse with water, which speeds up and simplifies the work of the master.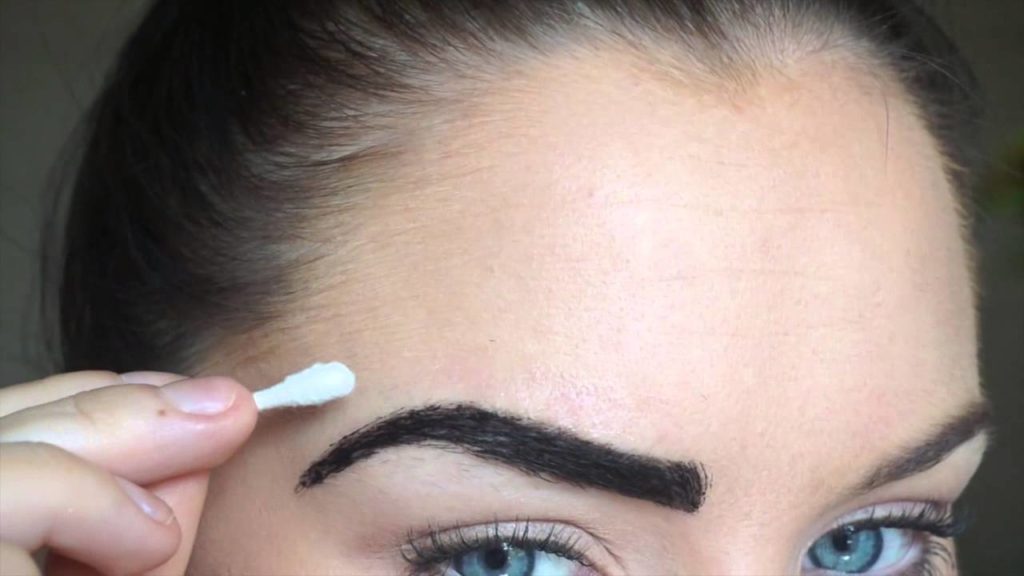 Characteristics of eyebrows henna
Henna eyebrow tinting is appreciated for its cosmetic healing effect and lasting results. The content of mineral components in the leaves of Lawsonia, from which henna is extracted in the northwestern Indian state of Rajasthan, helps repair damaged skin cells and hairs. Natural minerals nourish and strengthen hair follicles and stimulate the growth of new hairs.
To achieve shade variation, other ingredients are added to natural henna. Henna experts have developed a formula with natural hypoallergenic components and water. This made it possible to completely eliminate the harmful effects of ammonia or other oxidizing agents when you use the best henna ink.
The best application of henna on eyebrows
Customers choose a henna eyebrow tattoo for a combination of eyebrow benefits and lasting results. Henna remains on the skin for up to 2 weeks, in the hairs – up to 1.5 months. It is longer than other brands of henna for eyebrows. At the same time, the shades in the line are soft and natural, without a redhead and unnatural impurities.
Thanks to a full line of natural-based preparations, a high-quality henna powder that can be used to eyebrows will turn into a full-fledged SPA treatment for the treatment and restoration of a harmonious eyebrows form. You can buy henna for eyebrows and all preparations in the links below:
Buy our recommended dark brown henna powder for eyebrows >>>
Buy our recommended medium brown henna powder for eyebrows >>>
Buy our recommended light brown henna powder for eyebrows >>>
P.S. You can also find synthetic henna on sale – this is the same dye for eyebrows, but with a different name. It's not natural henna and it got industrial additives. We recommend avoiding those types of henna, stick to the ones suggested above.