We have seen people doing funky tattoo designs on their shoulders, necks, wrists, arms, and every other body part. But drawing a tattoo on your feet draws more attention. Most people think foot tattoos go unnoticed, but they are the real ones that get exposure and a lot of attention. For our work purposes, we generally use covered shoes, and for that, foot tattoos may not get noticed, but there's nothing to worry about; you can always show them off in any public meetings and gatherings.
The most important thing you have to keep in mind about foot tattoos is tattoo aftercare. We will cover these important topics here, and other than that, we will also go through the relevant confusion related to price, cost, pain, etc. First, let's take a look at the fantastic types of foot tattoo designs.
Tattoo With A Beautiful Quote
Most of us are fond of quoting some words or inscribing them in our bodies as tattoos. It can be a quote from a movie or series character or some quotes written by great stalwarts. Around your feet, the quote will get written. Here you can use your imagination and add some kittens jumping from one word to another to show an eternal love for cats. You can easily replace kittens with puppies if you are a dog lover.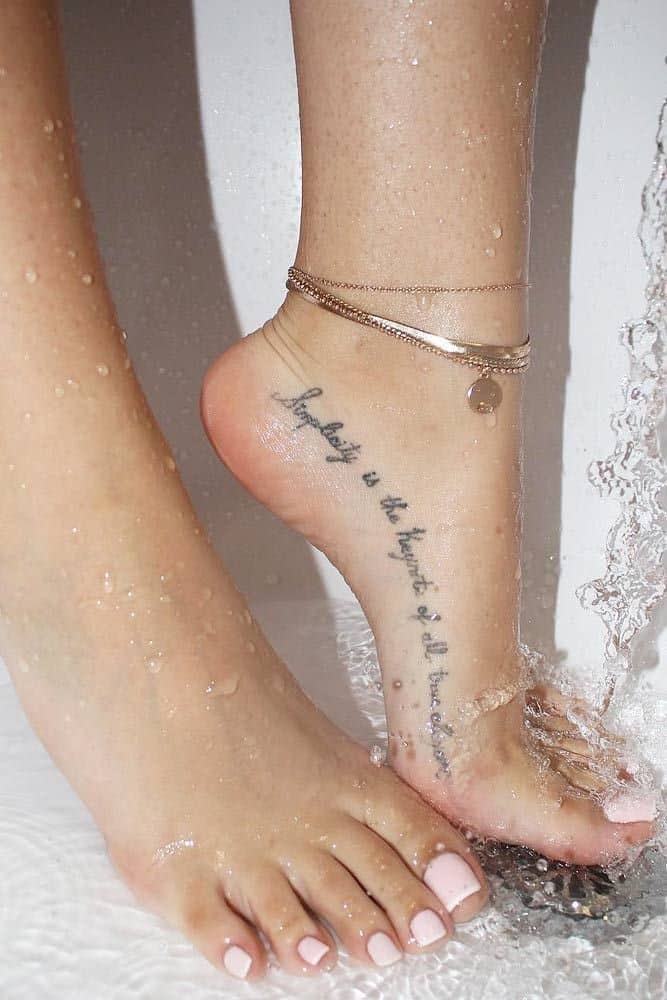 An Abstract Art
Tattoo lovers generally want to keep their tattoo art abstract. It typically gives exposure for the viewer to understand however they want. These kinds of abstract tattoo art on feet have a different level of demand. You can ink the art just before your ankle so that you can flaunt it whenever you want. Abstract art foot tattoos give you special attention.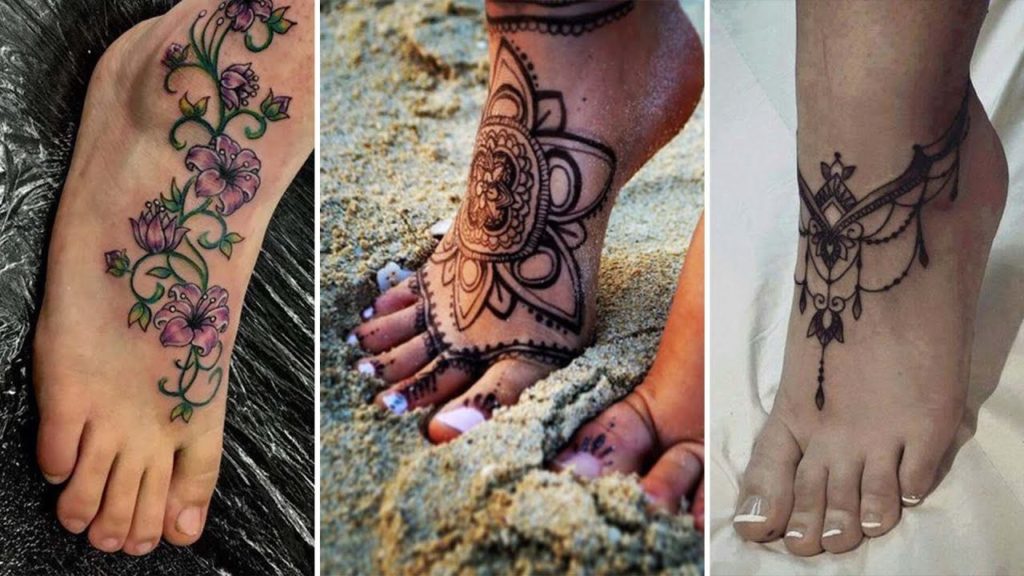 Play The Bridal Style On Your Feet
As per rituals, brides have to wear Mehendi for the wedding. There are hundreds and thousands of styles of wearing Mehendi on your palm, but nobody ever thought to wear it on your feet, and that too as a tattoo. So it will be an exclusive breaking idea to do this kind of tattoo art on your foot. If you are choosing this style, then you can get ample choices and designs to execute it. But whenever you are doing extensive tattooing on your foot, you have to follow the foot tattoo care process to avoid any swelling or any other infections. Precautions are a must for a few days after getting inked. Also, many other tribal foot tattoo styles could be suitable as well.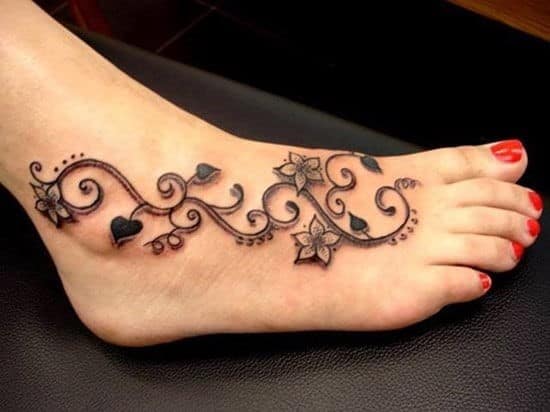 A Tattooed Tiara On Foot
We have seen people wearing a tiara in their heads, but the tiara can equally look beautiful around your foot. It would look heavenly and artistic to have this tiara on your feet. You can give a vibe of a happy-go-lucky girl. Whatever you choose to ink on your feet should give the impression of you. Some tattoos have extensive work as they are pretty expressive, but you have to bear a few needle strokes for a tiara. So, it is less painful and less troublesome. The artist has to draw a tiara and a few flowers in it.
Try This If You Are A Fan Of A Hero
Many people are fans of cinema heroes like Captain America, Batman, etc. You can draw their characters, or you can show the weapons they use during the time of their combat. It is a sweet gesture to keep your idol's weapon inked in your body. Preferably this is the unique thing to draw on your foot. You have to draw everything in detail so that it looks perfect. If you're drawing some known character, then accuracy is a very must.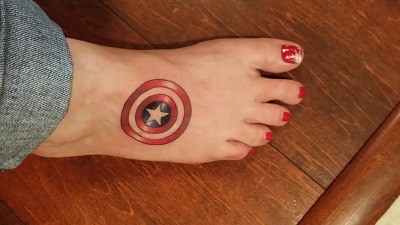 Ink Your Passion
Whether you are a singer, a dancer, or an artist, you can ink a symbol of it on your foot no matter what your passion is. If you're a singer, you can draw a guitar or a microphone on your foot. For dancers, you can draw something relevant to it. Painters can draw brushes or palettes or a beautiful view. If you have a scar mark on your foot, you can easily cover it up with a tattoo to look fantastic. People get themselves inked when just like it is a passion itself.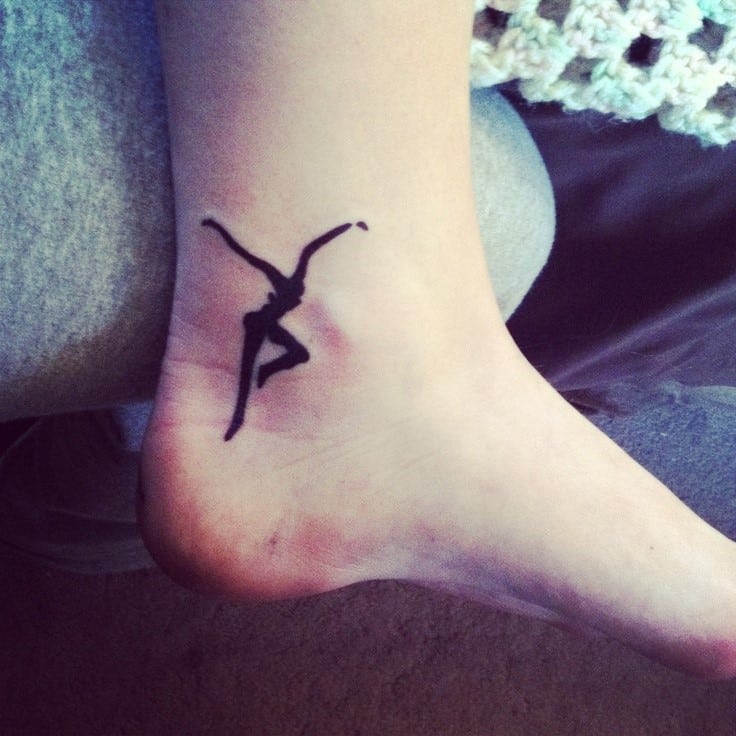 Tattoos With Deeper Meanings
Some tattoos are precise and have a clear-cut finish so that it doesn't look very complicated. These tattoos generally have a good outcome and add aesthetic value to them. Always the quotes don't convey the deeper meanings; sometimes, a simple scratch drawing can also do. You have to keep in mind the neater and clean the tattoo is, it gains more attention and popularity. The more you keep it short, the more it will cost you, and you not have to worry about foot tattoo aftercare.
Beautiful Butterflies On Your Foot
Butterflies have been a symbol of love for a very long time. Inking it in your body isn't a recent trend still; it is not out of fashion. It is the only reason you can ink a butterfly anytime on your chest, foot, or anywhere. It gives a simple look yet a beautiful one.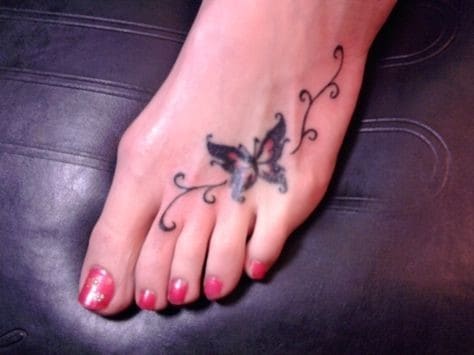 Some Other Relevant Topic About Foot Tattoos
Foot tattoos take a longer time to heal than tattoos in any other part of the body. You have to keep in close observation, and not wear covered shoes for a long time; timely ointment is a must. You have to keep it open to the air so that the tattoo doesn't accumulate sweat. You will bear immense pain depending upon the size of the tattoo. The size of the tattoo is directly related to the price. 
Conclusion
Everything depends on the right time. Do not decide in haste, as you have to avoid as much moisture to save the tattoo. Don't tattoo both of your feet simultaneously as you have to go through unbearable pain, and you will not be able to walk. Choose the right style of tattoo you want your foot to put into.