It's fascinating how art has evolved. We first learned about art through history books, artifacts displayed in Museums, public exhibitions, and many other places and occasions. Surprisingly, it is not only visual arts that humans came to know of. We became open-minded and discovered many forms of art. It's not just mere paintings, sculptures, or those we see in our naked eyes, but other, more alternative styles of art. Let's talk about them.
Personally, I became interested in the art of body painting, and the world of tattoos. But, I don't always want them to be permanently tattooed on my skin (for a permanent tattoo, you will need a cheap tattoo kit), sometimes I want to experiment and have a temporary tattoo that will stay on my skin for a couple of days and then disappear as it was never there. Let's learn how to pick an affordable henna tattoo kit for the best henna ink and start tattooing immediately.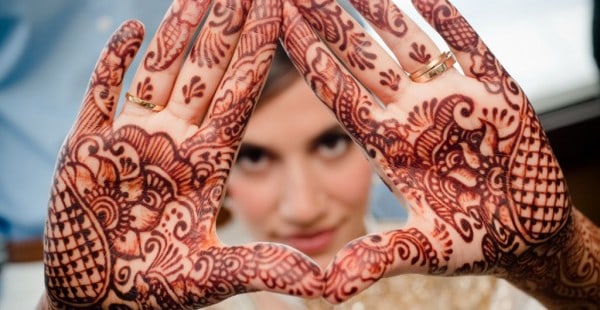 Why Should You Use Good Henna Tattoo Kits?
My interest led me to discover the world of henna tattoo art, which has a huge ecosystem of different types of henna powder, supplies, exotic designs, and more. I was amazed at how one can transform by wearing unique shapes and symbols in the form of temporary henna tattoos and paintings. It was the best alternative for someone like me who loves to explore distinctive tattoo designs and try different tattoo art every couple of days.
Now I knew what I wanted to do, to try henna painting and have the best henna tattoo ink possible. So, it made me wonder and ask another question- not all henna kits are the same quality and provide the precise and stable art I desired, so, what is the suitable henna tattoo kit for this task?
Starting My Search for the Perfect Henna Kit
In the beginning, I came across a website with numerous henna tattoo supplies, their varied henna tattoo designs range from simple to complex ones, they had different types of henna powder and eventually a number of products suitable for the task.
I couldn't stop myself from browsing through the site; the price is less than a dollar for the simplest, but very unique henna tattoo design and a little more money for the complex ones. The henna tattoo kits came with a very detailed beginner guide, which was very helpful for a starter (as I was, at that time) to show how to apply henna powder on. It had over 50 stencils that would make approximately 30 henna designs. It also includes a squeeze applicator bottle with a number of interchangeable tips.
It was exactly what I needed from what I thought at that moment, but later, I understood I should pass it – it had dangerous ingredients that could hurt your skin. At least, I knew what I should search for in the next henna tattoo kit. We will talk about it next.
Buy henna tattoo powder directly from Amazon.com >>>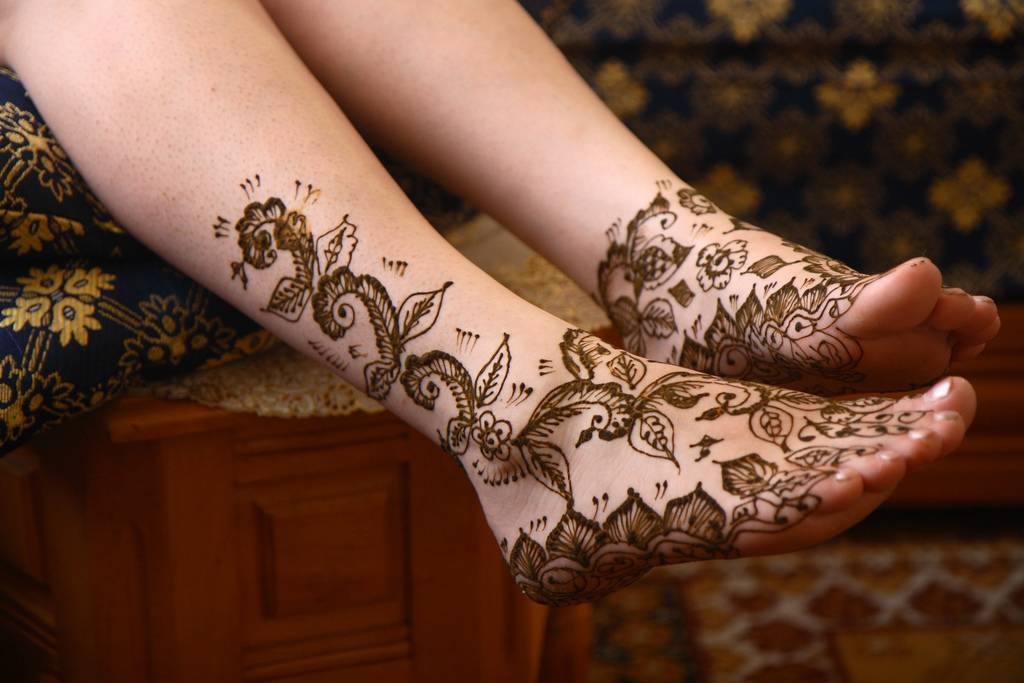 Henna Kits Do's and Don'ts
Since there are various henna grades in the market, henna has a number of properties that you should know about.
First, choose the finely sifted henna powder; it's safe because it is handcrafted. Read through the ingredients, and make sure it is 100% natural and organic. There is a naturally occurring dye that henna leaves produce, it is a powerful stain called Lawsone. The dye creates a reddish-brown stain on your skin. The process of staining begins when you apply the henna paste with lemon juice, sugar, and essential oils. Allow several hours for the dye to penetrate the top layers of the skin (see the specific henna tattoo kits label for further instructions).
Second, make sure the henna set doesn't have chemicals like PPD (para-Phenylenediamine), which is added to produce a black henna tattoo; it is a health risk. The real and natural henna powder should have a more brown/red color, it's a sign that it's the natural henna you want to use.
Lastly, do a simple skin test on an isolated part of your body, just to see the reaction, henna tattoo designs are mostly applied on the palm, foot, and face. You wouldn't want to have allergic reactions to those obvious areas of your body. Quality and safety are vital, and you can get this with the best henna ink out there. Also, remember that henna can be used for other applications such as for eyebrows.
Buy great quality tattoo henna powder from Amazon.com >>>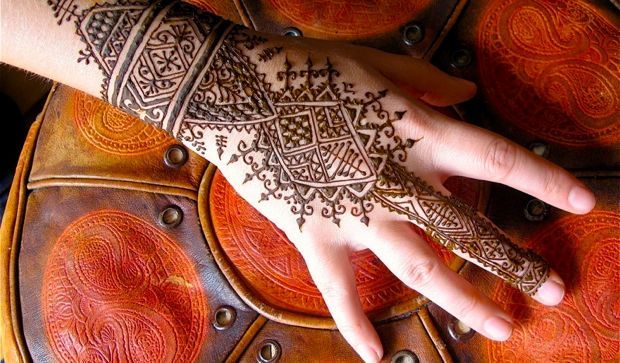 Our Henna Tattoo Supplies Recommendation
Now we knew what should be a part of the henna tattoo kits we purchase. Let's talk about it.
These days, we purchase everything from Amazon.com, you probably heard about it – it's super safe, got fast shipping, and has a HUGE variety of products. Including the henna supplies we need 🙂 So, what do we need to start?
1) Teach Yourself Henna Tattoo: Making Mehndi Art with Easy-to-Follow Instructions.
This henna guide book will teach you everything you want to know about henna designs, tattoos, and the technique you need to know in order to create great henna art.
Buy the best henna book guide from Amazon.com >>>
"Color your world with the fabulous art of henna tattoo with this book of patterns and instructions for the body and even home decor objects! Learn how to combine the 5 basic henna shapes into a variety of exotic mendhi designs."
2) Fine tip applicator bottles and needles are great for applying the henna mixture to your skin. It allows good control, and fine-to-thick lines, and it's easy to swap out different size tips on the fly. Tip sizes are 14, 16-19 gauge. Bottles are 1oz and 1/2 oz soft squeeze.
Those henna tattoo needle kits will come with both a syringe cap and a regular cap to store unused henna liquid.
Buy the best henna tattoo needle set from Amazon.com >>>
3) How to make henna tattoos last longer? The most important thing besides avoiding water is to apply high quality essential oil on the henna design once the tattoo is completed. There is a number of pure, natural, and premium oils on Amazon, such as this one:
Buy the best essential oil for henna tattoos from Amazon.com >>>
4) And of course, henna powder. It's 100% pure henna powder (200 Grams) that is perfectly suitable for henna tattoos artwork.
It's originally sold as hair henna powder but works amazingly as tattoo henna, and eventually, it's much better than other powder alternatives that got chemical and non-natural ingredients (this one is 100% natural, 100% vegan, pesticides, chemicals & metallic salts free). Highly recommended henna powder for tattoo art to create the best henna tattoo ink.
Buy the best henna powder for tattoos from Amazon.com >>>
Those four components, the powder, needles set, essential oil, and the guide book, are the perfect henna set you could have. With those, you can start your henna creations just in a couple of days and be ready for your next henna festival or party.
As always, please leave a comment for anything unclear or that requires additional elaboration.