These days, a large number of tattoo studios offer the widest range of services possible, from piercing to tattoos. Among them, a special kind of tattoo exist – Henna tattoo paintings. Basically, they use henna powder that is blended with lime and water mixture to create a black henna tattoo mixture to apply on your skin.
The popularity of such tattoos has increased lately, mostly because of their much lower cost price (a big plus), and, to distinguish them from ordinary tattoos – they can be washed off after a couple of weeks (it can be a great advantage if you want the tattoo for a short period of time, vocation abroad for example) while still looks beautiful and breathtaking.
Let's look at and examine the features of henna tattoos and the different requirements of henna tattoo kits.
How henna tattoos are done?
The Henna tattoo is a manually created (hand-drawn) artwork. It's applied on the skin using sticks which from time to time moistened in a solution containing henna that can be purchased or mixed by yourself (the recommended way, you will learn to do it later).
You must follow the henna instructions that come packed with the Henna very clearly for the successful completion and dilution of the drawing. Otherwise, you risk throwing hard-earned money down the drain and remaining, as they say, with nothing in your hands.
Still, don't be afraid. Eventually, the henna preparation and drawing process is not too difficult, you just need to remember to take care of it properly. Like any other thing in life 🙂
Buy henna tattoo powder on Amazon.com >>>
Beginner to henna tattooing technique?
If you're new to these tattoo techniques or even beginning to work for the first time on skin-based art, I recommend practicing first on plain paper. Start from painting pencil-conceived patterns, then you can try a brush, and then the more sophisticated tools.
Only after you have the confidence to perform any henna bending lines you can move on to working with leather.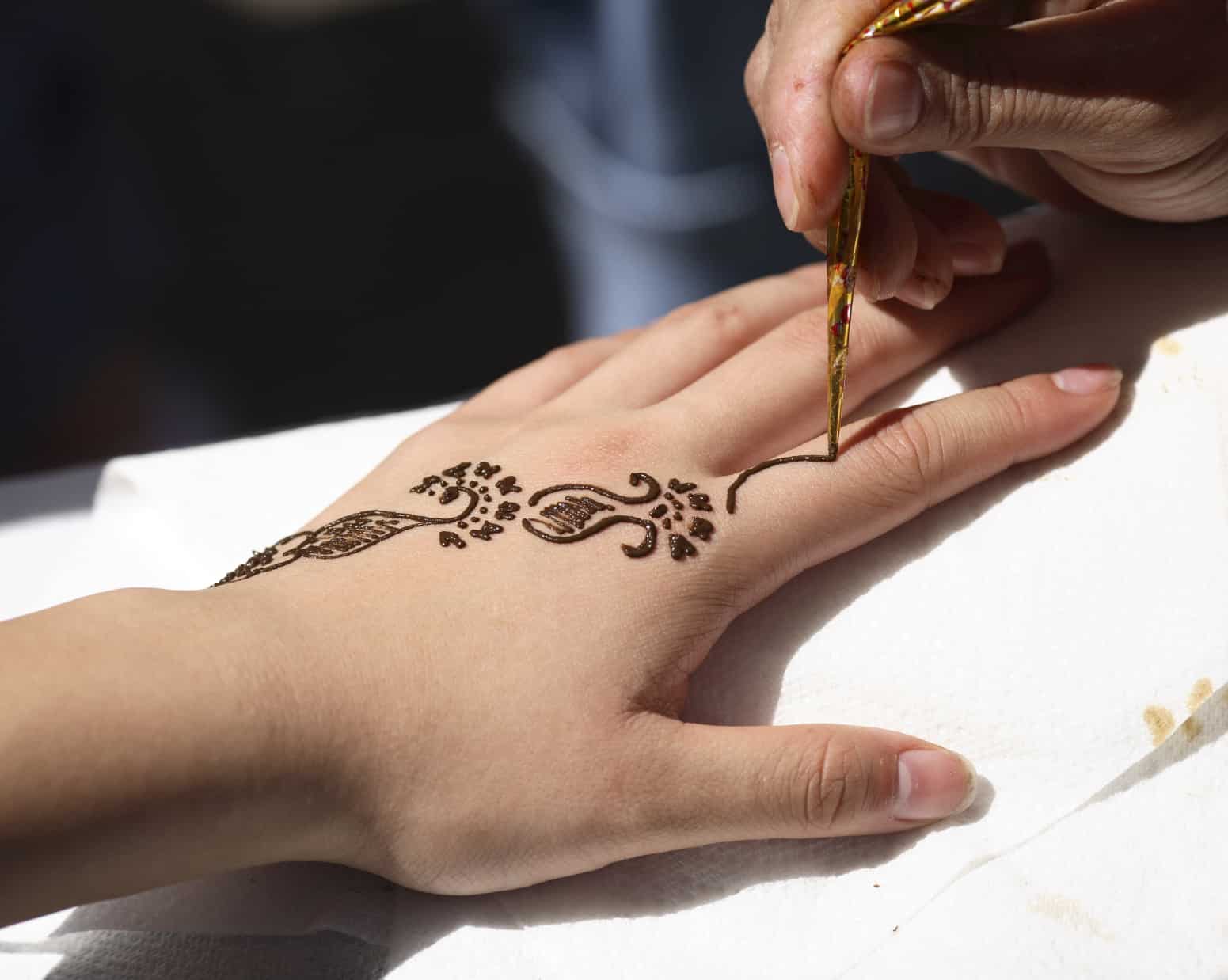 Regarding the first phase of practicing tattoo henna art – try simple patterns and ornaments in the beginning. Gradually try complicating the geometry shapes and the sketches performed. Slowly but surely you will get to advanced and complex shapes and patterns of hinna tattoos.
In the case of poor imagination, don't worry. You can always get help from a variety of stencils and pre-made patterns. It's ok, this practice is used everywhere and totally acceptable. No one expects everyone to be a top world artist. Just have the passion and enjoy your henna work.
And keep in mind, avoid excessive stress at your tattoo work, the process should be done with good energy and a positive atmosphere (important to any kind of work).
Buy henna tattoo powders on Amazon.com >>>
Is it difficult to draw henna tattoos?
If you have the right artistic skills, putting a small picture on the skin area will not be difficult. Another thing is when it comes to more cumbersome projects and Henna applications. This can be more complicated, I'll tell you how to deal with such an emerging challenge.
Tattoos of henna in large projects, how to do it?
If you tend to work on a large drawing area with henna tattoos, you need to do it in phases.
The required area of skin is divided into parts (not literally of course) –you should start from the center of the future tattoo image area. When working with henna, first plot the most narrow and clear lines, and then turn to more simple – direct lines. Next to the application of all major thin and straight lines, begin to draw the rounded parts of the henna picture.
By the way, before you start, you can make a kind of sketch used for these purposes with a simple pencil that can be erased after all the work with a cloth moistened in vegetable oil (so only the henna tattoo painting will remain).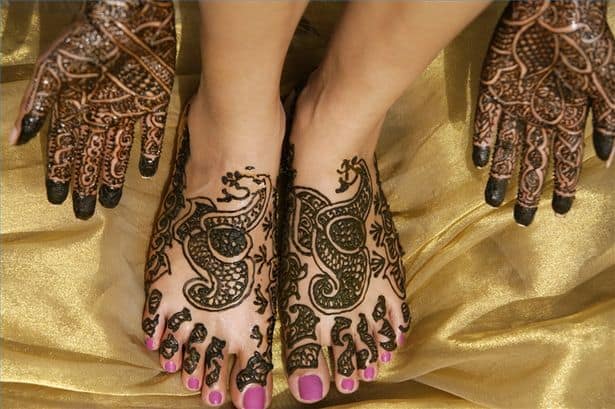 Interested in white henna tattoos?
You like the concept of henna tattoos, but, you want them to be white, like in the image below. So, how to make white henna tattoos? Basically, it's the same method as with ordinary henna but this time, with white henna powder.
What about specific Hinna powder recommendations? We recommend the one that Amazon got for sale (1 lb), it's all-natural and safe and will stay on your skin for about 1-4 weeks. Order one and begin with the creative part of tattoo art.
As you already understand, white henna painting is a great opportunity for a temporary tattoo and creative satisfaction, with a special twist.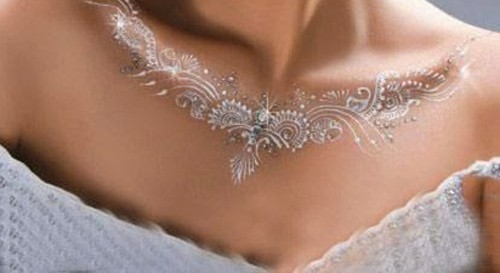 You can do henna tattoo paintings!
What do you need to begin with henna tattoos? Just a couple, of pretty cheap items.
First, you need henna powder. The henna powder will be used to prepare the Henna paste that will be used for black henna tattoos. Henna powders have a shelf life of approximately 1 to 2 years and you can refrigerate them to extend the shelf life of paste. So, it's a really small investment for the art you want to do. For a specific Henna recommendation, you can buy this great Organic Red Henna Leaf Powder powder on Amazon. We use it and it's great (and organic too!).
Buy henna tattoo powder on Amazon.com >>>
Also, you will need some henna essential oils that would be used during the process of mixing the henna powder and then applying it to the skin. Amazon got those too, with great quality and prices.
Buy essential oil for henna tattoo on Amazon.com >>>
Also, henna tattoo applicators. It's a big set of 5 tips and 2 bottles and it's used to directly apply the henna paste to the henna design. It's got great flow and is made of first-grade quality plastic.
Buy henna tattoo tips, bottles, and applicators on Amazon.com >>>
That's all. You are ready to start drawing and practicing. And remember, restrictions are only in your imagination.
Good luck 🙂
P.S. For any suggestions and questions, leave us a comment. We are always available.